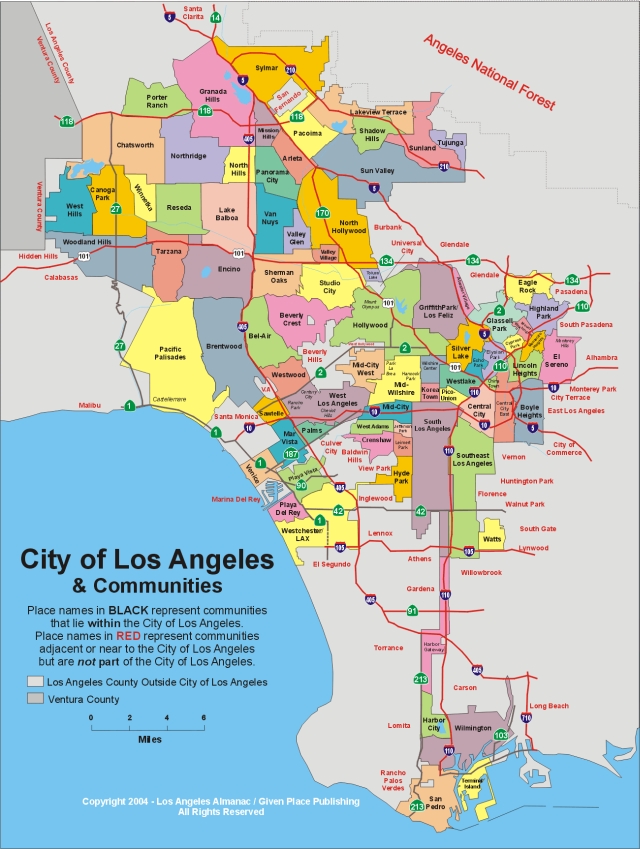 The majority of the neighborhoods in Los Angeles County are under strict rent control, with up to 3% increase per year. In fact, there are around 118,000 rent controlled units available right now. With the Rent Stabilization Ordinance in place, there are rules on the city website, outlining different restrictions such as rules of eviction, security deposit payments, occupancy rules, etc.
Before investing in a multifamily real estate, it is best for a buyer to fully understand the rules and regulations pertaining to a rent controlled property. In general, rent control is one of the major reasons why certain properties are more appealing to investors than others.
If you're looking for the rent control status of a specific property, it is best to visit the ZIMAS website. Here, you will be able to verify the rent control status, lot size, zoning, soft story retrofit status, Ellis Act, etc. of a specific property. If you rent in the City of Los Angeles, your rental unit may be subject to the City's Rent Stabilization Ordinance (RSO) if the property was built on or before October 1, 1978. Newly constructed units that replaced demolished RSO rental units may also be covered under the RSO.
If you're looking for the rent control status of specific neighborhoods within Los Angeles County, see the list below:
•    Angelino Heights
•    Arleta
•    Arlington Heights
•    Arts District
•    Atwater Village
•    Baldwin Hills
•    Baldwin Village
•    Baldwin Vista
•    Beachwood Canyon
•    Bel Air
•    Benedict Canyon
•    Berkeley Square
•    Beverly Crest
•    Beverly Glen
•    Beverly Grove
•    Beverly Hills
•    Beverly Park
•    Beverlywood
•    Boyle Heights
•    Brentwood
•    Brentwood Circle
•    Brentwood Glen
•    Broadway-Manchester
•    Brookside
•    Bunker Hill
•    Cahuenga Pass
•    Canoga Park
•    Canterbury Knolls
•    Carthay
•    Castle Heights
•    Central-Alameda
•    Central City
•    Century City
•    Chatsworth
•    Chesterfield Square
•    Cheviot Hills
•    Chinatown
•    Civic Center
•    Crenshaw
•    Crestwood Hills
•    Cypress Park
•    Del Rey
•    Downtown
•    Eagle Rock
•    East Gate Bel Air
•    East Hollywood
•    Echo Park
•    Edendale
•    El Sereno
•    Elysian Heights
•    Elysian Park
•    Elysian Valley
•    Encino
•    Exposition Park
•    Faircrest Height
•    Fairfax
•    Fashion District
•    Filipinotown
•    Financial District
•    Florence
•    Flower District
•    Franklin Hills
•    Gallery Row
•    Garvanza
•    Glassell Park
•    Gramercy Park
•    Granada Hills
•    Green Meadows
•    Griffith Park
•    Hancock Park
•    Harbor City
•    Harbor Gateway
•    Harvard Heights
•    Harvard Park
•    Hermon
•    Highland Park
•    Historic Core
•    Hollywood
•    Hollywood Hills
•    Holmby Hills
•    Hyde Park
•    Jefferson Park
•    Jewelry District
•    Kinney Heights
•    Koreatown
•    Lafayette Square
•    Lake Balboa
•    Lake View Terrace
•    Larchmont
•    Laurel Canyon
•    Leimart Park
•    Lincoln Heights
•    Little Armenia
•    Little Ethiopia
•    Little Tokyo
•    Los Feliz
•    Manchester Square
•    Mandeville Canyon
•    Marina Peninsula
•    Mar Vista
•    Melrose Hill
•    Mid-City
•    Mid-Wilshire
•    Miracle Mile
•    Mission Hills
•    Montecito Heights
•    Monterey Hills
•    Mount Olympus
•    Mount Washington
•    Nichols Canyon
•    NoHo Arts District
•    North Hills
•    North Hollywood
•    Northridge
•    North University Park
•    Old Bank District
•    Outpost Estates
•    Pacific Palisades
•    Pacoima
•    Palms
•    Panorama City
•    Park La Brea
•    Picfair Village
•    Pico Robertson
•    Pico-Union
•    Platinum Triangle
•    Playa del Rey
•    Playa Vista
•    Porter Ranch
•    Rancho Park
•    Reseda
•    Reynier Village
•    Rose Hills
•    Rustic Canyon
•    San Pedro
•    Santa Monica
•    Sawtelle
•    Shadow Hills
•    Sherman Oaks
•    Silver Lake
•    Solano Canyon
•    South Central
•    South Park
•    South Robertson Spaulding Square
•    Studio City
•    Sunland
•    Sun Valley
•    Tarzana
•    Thai Town
•    Toluca Lake
•    Toy District
•    Tujunga
•    University Hills
•    University Park
•    Valley Glen
•    Valley Village
•    Van Nuys
•    Venice
•    Vermont Knolls
•    Vermont-Slauson
•    Vermont Square
•    Vermont Vista
•    Victor Heights
•    Victoria Park
•    Village Green
•    Warehouse District
•    Warner Center
•    Watts
•    West Adams
•    West Hollywood
•    Westchester
•    Westdale
•    Western Heights
•    West Hills
•    Westlake
•    West Los Angeles
•    Westside Village
•    Westwood
•    Westwood Village
•    Whitley Heights
•    Wholesale District
•    Wilmington
•    Wilshire Center
•    Wilshire Park
•    Windsor Square
•    Winnetka
•    Woodland Hills
•    Yucca Corridor
December 29, 2017